View our first Youtube video. The birth of Cinna's Feb. 9th, 2012 cairn litter.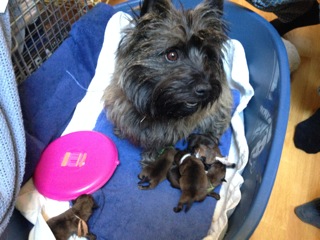 Above is Mitzi and her five pups (2 male, 3 female) born to Mitzi and Tavish, January 21, 2014.
Giggsy, snuggled with Santa, is one of the 6 puppies from the first Jack x Cinna litter. He has recently become a Grand Canadian Champion and has sired our recent litter .Giggsy is currently trialing in agility and has four titles. Giggsy is Mitzi's older brother.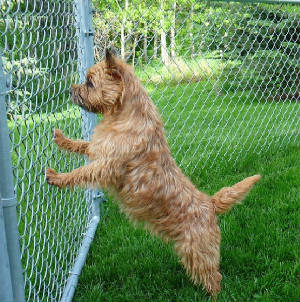 Ginger (Ch. Checkers Gingerbread Man) is the sire for our 2015 litter from Mitzi which had 5 lovely pups, one of which is Hailey.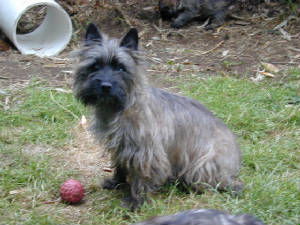 Cinna - Ch. Goldenears Saucy Cinna RN the grandmother of our litter.