Saucydog's Blazing Comet (Hailey) at 9 mos.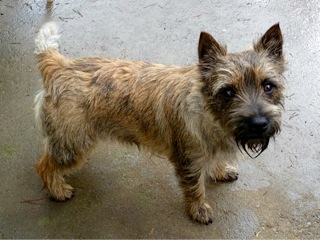 News Items:
We have had a cairn litter of 5 (3 girls, 2 boys) on July 25.. Ch. Saucydog's Majestic Mitzi is the dam. The sire is Shintangle's Silas McDuff. Pups should be ready for their homes in late September. See our cairn puppy page for further information. Hailey, pictured above was from Mitzi's 2015 litter. She now has 5 points to her Championship and two passes in Chaseability.
Giggsy is now a Grand Champion and has more agility titles. Gr. Ch. Saucydog's Giggsy AGNS AGNJS and ADG (Agility Dog of Canada).He recently finished his Starter Snooker title and did a qualifying run in Advanced Standard. Congratulations to his owner Alice Leung. Giggsy is a full brother to Mitzi.
Maggie owned by Ilean Danby has obedience titles. She is Ch. Saucydog's Magic Moment CD, CGN, RN
Amber owned by Kareen Peters has been doing well in Rally. She just obtained her rally advanced title. She is Saucydog's East Kootenay Amber RA.
On the toller front, Zena obtained her Rally Novice and two legs in chaseability.
Trbel, owned by Arleigh Bell has been excelling at nosework and scent detection. She has titled as SOG, SDDA, NACSW and NW2. Now she is doing Scent Hurdling and has her Scent Hurdler Championship. See photo below.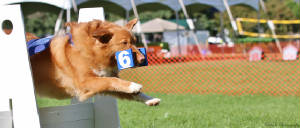 Ch. Saucydog's Mitzi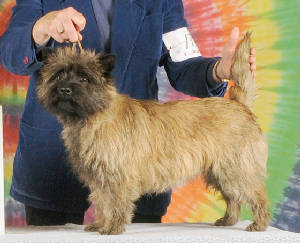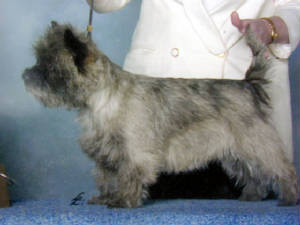 We have Cairn Terriers and Tollers in Nanaimo, British Columbia, Canada. Welcome to our Kennel site!


We are located in Nanaimo. All of our dogs are Canadian Champions (CKC) and we are active in obedience, rally, agility, hunt training and earthdog events. Recently we have begun lure coursing and barn hunt. Our dogs are our hobby and pets and we enjoy training and participating in events with them.


On this home page, we'll introduce our dogs and let you know about our occasional litters. We raise "home grown'" puppies, which make wonderful pets and working dogs, we occasionally have show quality cairns although we no longer raise tollers (Nova Scotia Duck Tolling Retrievers).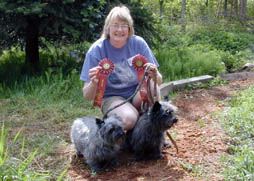 Luna and Serge earning their junior earthdog titles. Serge is now a Master earthdog the third in Canada.
We have been raising and showing dogs for over 30 years. All of our pups have Canadian Kennel Club registration, worming, shots, microchips and health guarantees before they leave home. We have only one litter a year and strive for quality. All of our dogs are shown to their championship and live in the home. They have been trained in obedience and our recently deceased Toller, Ivy has her CDX and RA titles. Ivy also has hunt titles (JH and WC) and titles in agility (AGIS, AGNJS). She is sadly missed, passing away in October 2015 at the age of 15 yrs, 10 mos. Her great grandaughter, Zena, 3 yrs old, is currently in training. She recently obtained her Rally Novice title.


Our cairns, are in earthdog trials, Luna earned her Junior Earthdog title (JE) and Serge earned his JE in the US as well as his Masters in Canada. Serge is also titled in novice agility and Rally novice which has qualified him for the Cairn Club of Canada's new versatility award. , Lisa Marie has finished her championship and passed her Introduction to Quarry and her agility novice. See photo to the right of Saucydog's Lisa Marie at eleven weeks.



See our puppy page for our next Cairn litter due in 2017. No pet applications will be taken this early. Inquiries about performance or breeding/showing homes are welcome anytime. We are no longer raising tollers.

Here we display a picture of our current or a recent litter.

Ivy our was our foundation toller. Our cairns are all retired with the exception of Mitzi, who is expected to have her third litter in the summer of 2016.